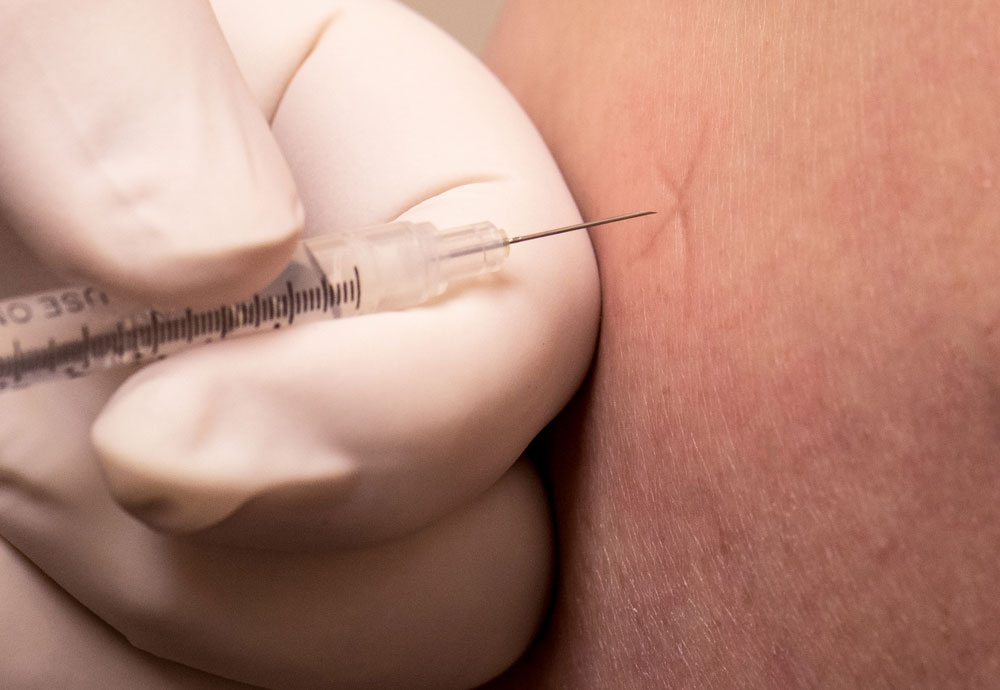 Steroid joint injection to treat rheumatoid arthritis, injuries or other inflammatory conditions is a trusted and effective treatment when administered by a specialist doctor as part of a comprehensive treatment plan. However, the cost of steroid injections can vary depending on the nature of your health condition, the type of steroid medication used and the amount you need. But when you weigh up the cost of steroid injections, it is not just the cost of the medication that you need to factor into the price. You will usually need ultrasound-guided injections if the injection needs to be placed somewhere specific, such as between the bones of a joint.
This type of treatment to treat joint inflammation cannot be guessed and is far more involved than a muscular steroid injection to heal muscle tear from a sports injury. Corticosteroid injections are most commonly used on the knee, shoulder, hip, ankle and other affected joints, including some soft tissue areas. They are often prescribed to help ease joint and tendon pain symptoms with frozen shoulder, calcific tendinitis, and bursitis.
Prices per injection
The price per steroid injection can also vary a lot depending on what it is being used to treat and the severity of your condition. For example, hyaluronic acid injections can cost around £290 per injection per joint, but the cost will increase when you need a combined injection. For example, a combined hyaluronic acid and steroid injection can cost around £340 per injection.
However, you also have to realise that the cost of this treatment may include a level of patient care and monitoring, so it isn't just the cost of the medication that is important here. Dr Naveen Bhadauria charges £120 per steroid injection, but don't forget that before you can receive this effective treatment, you will need to have a consultation, your medical history checked, a thorough physical examination and other tests such as a body scan and blood tests to give you a proper diagnosis and to rule out any other cause for your symptoms.
But you often hear of patients being charged over the odds for ultrasound-guided steroid injections; some reported paying up to £1200 for their treatment, not including any hidden costs, follow-up care or long-term treatment plans. This is why it makes so much sense to check out the credentials, experience, fees and what is included in the price of the private specialist you are considering seeing for your symptoms.
Keeping your costs and time to a minimum
If you don't fancy waiting for endless weeks to see an NHS rheumatologist, and you want to get relief from your symptoms as soon as possible, then it makes perfect sense to seek out a private consultation from  Dr Naveen Bhadauria at one of his London clinics. Booking a private consultation, getting a professional diagnosis and getting treated for your condition as early as possible can save you a lot of time and money, especially if your symptoms affect your quality of life and your ability to work and socialise.
There are hundreds of thousands of sick days missed due to rheumatoid arthritis symptoms, so it can be a sensible move to get treatment to manage your condition rather than take time off work and miss out on social events due to pain. Why not get in touch with Dr Naveen Bhadauria and his team to book your consultation at the London clinic that is closest to you.
How do steroid joint injections work?
Steroid injections contain an active ingredient that can get to work as soon as it is administered. The corticosteroid solution is injected directly into the affected joint and starts to release hydrocortisone slowly to reduce inflammation, swelling and redness.
The steroid solution works to calm down your immune response and will help to relieve pain and stiffness in the affected joint. Once the medication takes effect, you will notice less swelling, and you will be able to start to use your joint again with much-reduced pain and stiffness.
Unlike with many other medical treatments, you don't need to avoid eating and drinking before you have your joint injection. You can carry on eating and drinking normally before and after your treatment.
When will I feel better?
One of the most common questions Dr Bhadauria is asked about steroid joint injections is – when will I feel better? How soon you feel the steroid injection working will depend on the individual and what symptoms are being treated, and the severity of their condition.
Some patients can feel relief from joint pain and swelling in as little as a few hours after administration, but for others, it may take a few days before you start noticing the benefits.
Our patients also ask how many steroid joint injections they will need. This will also depend on how well your symptoms respond to the treatment. Some of our patients can find relief from one single injection and may not need another.
However, if you have an ongoing long-term medical condition, you may safely carry on having them, although you may need to wait three months between each hydrocortisone injection in the same joint.
How can I get steroid joint injections?
Your GP may refer you to a specialist rheumatoid doctor for steroid joint injections, but with current NHS waiting lists, it can help you get the pain relief you need sooner by going private.
Dr Naveen Bhadauria is a Consultant Rheumatologist who practises private rheumatology from the prestigious and world-renowned clinic rooms of 9 Harley Street and Spire London East, and BMI Cavell.
He helps treat and manage patients with connective tissue diseases such as lupus or systemic sclerosis, back pain, neck pain, osteoarthritis, rheumatoid arthritis, osteoporosis, and more.
Steroid joint injections are an effective treatment to help reduce inflammation and ease pain in affected joints. So these injections can be given on their own or in addition to other medical treatments for painful joints.
Anyone with an inflammatory joint issue may benefit from steroid joint injection if they are a suitable candidate. Your medical record will be checked to ensure that you are not already taking any medication that could react with the steroid medicines used in the injection.
Steroid joint injections can be used for all age ranges and treat different conditions from sports injuries to osteoarthritis and fibromyalgia. You will need a thorough physical examination and consultation with Dr Bhadauria. You can contact our friendly team to find out more and book a consultation.