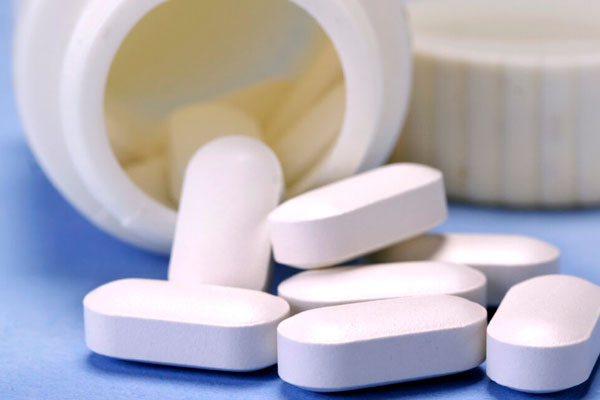 As a private rheumatologist and arthritis specialist, arthritis is one of the most common conditions I see in my London clinic. No surprise there. It has been estimated that nearly 19 million people throughout the UK suffer from musculoskeletal conditions causing pain and discomfort.
More than 400,000 suffer from rheumatoid arthritis. Another 220,000 suffer with ankylosing spondylitis while more than 8.75 million are regularly treated for osteoarthritis.
Painkillers are one of our best weapons against arthritis. Painkillers may or may not help improve the actual condition, depending on its type and cause. But even when painkillers does not address the root causes of arthritis pain, they still help alleviate the pain and allow patients to lead better lives.
Over-the-Counter Analgesics
In most cases, it is best to start with over-the-counter (OTC) analgesics to see if they work. Analgesics are medications that relieve pain. Some do so by blocking pain signals while others rely on reducing inflammation as a mechanism for reducing pain. Here in the UK, paracetamol is one of the most commonly recommended for arthritis. It is safe and simple to use, and it has proved effective for osteoarthritis.
Paracetamol is also known as acetaminophen. Patients for whom this particular drug is not appropriate are not necessarily left out in the cold. Other OTC analgesics include ibuprofen. Though they can be utilised without a prescription, it is still wise to consult a doctor before engaging in long-term use.
OTC and Prescription NSAIDS
An NSAID is a nonsteroidal anti-inflammatory drug. There are both OTC and prescription NSAIDs available for arthritis pain. For example, aspirin is an OTC NSAID. It reduces pain by reducing inflammation. NSAIDs are most effective at treating rheumatoid arthritis; they may not work so well with osteoarthritis due to the nature of the disease.
The pain of rheumatoid arthritis is linked largely to inflammation. Osteoarthritis pain is caused more by bones grinding on one another due to a lack of cushioning cartilage between them. There may be inflammation associated with osteoarthritis, but NSAIDs generally don't help relieve bone-on-bone pain.
OTC NSAIDs include drugs like ibuprofen and neurofen. Examples of prescription NSAIDs include naproxen, meloxicam and arcoxia. Doctors generally do not like to go straight to prescription NSAIDs until OTC options have been tried first. Why? Because every prescription drug is controlled for a reason. Prescription drugs have side effects that always have to be considered.
Prescription DMARDs
Another class of prescription drugs we utilise to treat arthritis pain are known as disease modifying anti-rheumatic drugs (DMARDs). As the name suggests, these drugs are intended to modify the immune response of the disease being treated. In short, the drugs reduce the immune response.
DMARDs can be especially helpful for treating psoriatic arthritis, rheumatoid arthritis, and other forms of the disease linked to the body's immune system. These drugs have to be used judiciously and with caution. Doctors tend to reserve them for patients for whom NSAIDs and analgesics don't work.
Corticosteroids
Last but not least are corticosteroids. These are drugs usually given by injection directly into the site of pain. They both reduce inflammation and influence the body's inflammatory response, preventing future inflammation for a set amount of time. They are effective for a number of different forms of arthritis.
If you are suffering from any sort of arthritis pain, rest assured there are medications that can help. I would be happy to discuss them with you at my London clinic. Contact my office today and make an appointment.
Arthritis Treatments Without Medicine
Many people who develop arthritis may not wish to start taking medications for their condition automatically. Where possible, non-drug treatments can be the first option to try to manage the pain and inflammation caused by this condition.
Some people find they can benefit from making lifestyle changes to help reduce their symptoms. Our team always like to treat each patient holistically, so we encourage our patients to adopt a multi-disciplinary approach to their treatment.
Whether you need to take medication or not for your health condition, it is still essential to make some lifestyle changes that will benefit your health and help you better manage your condition.
Diet and exercise
Participating in regular gentle exercise can help relieve joint pain and stiffness that comes with arthritis. Maintaining a regular exercise routine can also help to strengthen the muscles that support your joint, making everyday movements easier.
A good exercise routine can include a daily walk and low-impact activities such as swimming, cycling, yoga and tai chi. A couple of gym sessions per week where you use resistance exercises can help to build your strength and joint stability.
Eating an anti-inflammatory diet and avoiding food and drinks known to cause inflammation in the body is also important. Thousands of people have found relief from their arthritis pain by following a low-carbohydrate or keto diet.
There are many diets to choose from, but the most effective ones exclude the three most inflammatory foods: sugar, grains, and vegetable/seed oils such as rapeseed, sunflower, etc.
Prescription DMARDs help reduce the level of damage to the joints that conditions such as rheumatoid arthritis can cause. These are prescription-only medications and, in most cases, are usually taken for the rest of your life. This is why you need to be carefully and continuously monitored by your doctor.
Disease-modifying antirheumatic drugs (DMARDs)
Disease-modifying antirheumatic drugs (DMARDs) are prescription-only medicines that can ease the symptoms of rheumatoid arthritis (RA). They also offer a protective effect where they help to lower the damage done to the joints caused by RA.
There are several DMARDs that your doctor may choose to treat you with. These include azathioprine, ciclosporin, penicillamine, hydroxychloroquine, leflunomide, methotrexate, mycophenolate mofetil, sodium aurothiomalate and sulfasalazine.
How do disease-modifying antirheumatic drugs work?
DMARDs are biological therapies that are newer to medicine than more traditional treatments. They are cytokine modulators or monoclonal antibodies used to treat some inflammatory diseases, such as chronic inflammatory bowel and skin diseases and rheumatoid arthritis.
It is thought that DMARDs interfere with and block the way inflammation develops in the joints of your body by blocking certain chemicals released during the inflammation process.
When you have an arthritis flare, some damage may be done to the joints. By taking DMARDs as soon as you have been diagnosed with RA, they can act to prevent joint damage and help slow your disease progression.
DMARDs are only available on prescription, and your doctor will closely monitor your progress and adjust the type or amount of medication to suit your needs.