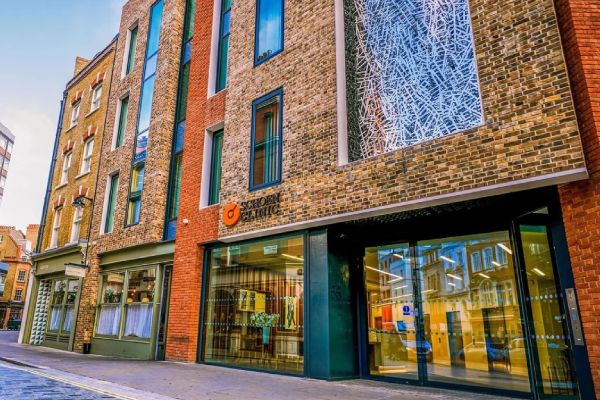 Patients with osteoporosis often experience painful symptoms, for which Rheumatologists may prescribe IV zoledronate infusions. At Fortius Clinic London, our Consultant Rheumatologists (including: Dr Naveen Bhadauria) offer this treatment option.
How do I know if I need an IV zoledronate infusion?
If you have been diagnosed with osteoporosis, your rheumatologist may recommend an IV zoledronate infusion. Osteoporosis can be difficult to detect as it often presents with few symptoms. One common indication of the condition is the tendency to break bones easily, even in minor accidents. A full assessment with a rheumatologist, which includes an examination and bone density scans and tests, is required to diagnose osteoporosis.
What is an IV zoledronate infusion?
An IV zoledronate infusion is a medication used to strengthen bones and reduce the risk of bone fractures in patients with osteoporosis. The medication is administered intravenously, as the oral equivalent (alendronate) may be poorly absorbed.
Before receiving an IV zoledronate infusion, a rheumatologist will conduct an initial consultation and blood tests to monitor vitamin D and bone levels, and check for any secondary causes of osteoporosis. A dental review may also be necessary to ensure no dental work is needed prior to treatment.
During the procedure, which takes about 15 minutes, a nurse will administer the infusion through a cannula and monitor your vital signs, such as temperature, heart rate, and blood pressure. After the infusion, you will be observed for 30 minutes before being discharged. While the procedure is generally considered low-risk, a consent form will be reviewed and signed to ensure you understand the procedure and agree to the infusion.
What is the cost of IV zoledronate infusion at Fortius Clinic London
Fortius Clinic London provides IV zoledronate infusion services starting from £990, exclusive of any consultations. This cost covers only the infusion.
How effective is an IV Zoledronate Infusion
Osteoporosis medication can be taken either orally as a tablet or through intravenous administration. IV zoledronate infusions are more effective than the oral alternative, alendronate, and have a longer duration of effect. A single infusion can last up to a year, while alendronate tablets need to be taken weekly. Typically, a 3-year treatment plan is prescribed, which is then reviewed by your rheumatologist.
Furthermore, IV zoledronate infusion avoids the gastrointestinal side effects associated with alendronate and does not require any dietary or lifestyle changes.
What are the side effects of an IV zoledronate infusion?
IV zoledronate infusions are generally safe and associated with minimal side effects. Flu-like symptoms may occur and persist for about a week before subsiding.
It is advisable for patients receiving IV zoledronate infusions to have healthy kidney function. However, any pre-existing medical conditions, including kidney function, will be discussed with your rheumatologist before treatment.
Dr Naveen Bhadauria
MBBS, MRCP (Lon), MRCP (Rheum), BSc Immunology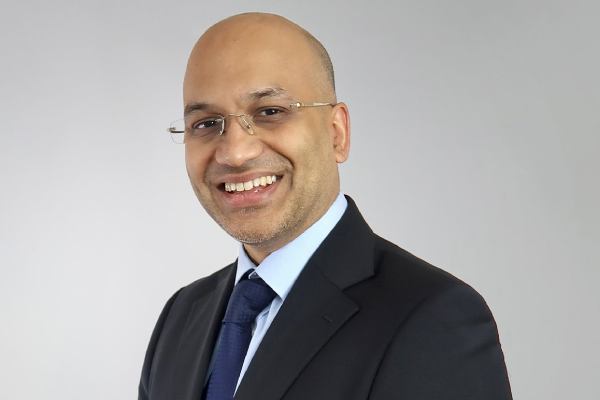 Dr. Naveen Bhadauria, a renowned private consultant Rheumatologist, offers fast and convenient private appointments at Fortius Clinic London. With a background in both immunology and rheumatology, he specializes in treating a wide range of rheumatological conditions, including early inflammatory arthritis and connective tissue diseases.
During consultations, Dr. Bhadauria prioritizes building strong relationships with his patients and encourages open communication about treatment options, involving them in the decision-making process. He has extensive experience managing various conditions, such as rheumatoid arthritis, osteoarthritis, osteoporosis, and gout.
Apart from his clinical practice, Dr. Bhadauria is actively involved in research and serves as the lead for his department's research, as well as the principal investigator for several clinical trials. He remains up-to-date with the latest advancements in the field through conferences and relevant journal readings, ensuring that he delivers the highest quality of care to his patients.
Languages spoken:
Hindi, English
NHS Base:
North Middlesex University Hospital NHS Trust.
AREAS OF EXPERTISE
Tennis elbow
Vasculitis
Soft tissue rheumatism
Dr Bhadauria welcomes privately insured patients to his Fortius Clinic London practice or those wishing to self-fund treatment. Book an appointment today by calling 0204 571 7436.