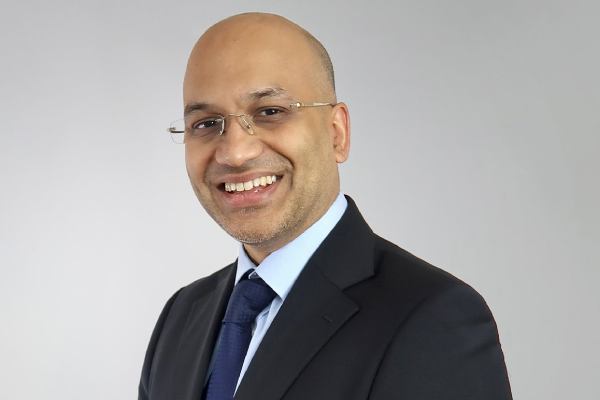 We are proud to announce the opening of a new service at Fortius Clinic London, providing exceptional private healthcare for individuals seeking treatment for rheumatological conditions, including early inflammatory arthritis. Our team of highly experienced consultant rheumatologists, including Dr Naveen Bhadauria, are dedicated to providing the best possible outcomes for our patients. With a multidisciplinary team and a data-driven approach to quality outcomes and care, we are confident in our ability to deliver outstanding results. To access our new service and receive fast access to exceptional private healthcare, simply fund your own treatment by calling us directly at +44 20 4571 6508 or contact us today.
Dr Naveen Bhadauria
MBBS, MRCP (Lon), MRCP (Rheum), BSc Immunology
Fortius Clinic Orthopaedic and Spinal Hospital London
Dr. Naveen Bhadauria is a renowned private consultant rheumatologist based in London who offers quick and convenient private appointments at Fortius Clinic London. With a background in both immunology and rheumatology, Dr. Bhadauria has extensive expertise in treating a wide range of rheumatological conditions, including early inflammatory arthritis and connective tissue diseases.
During consultations, Dr. Bhadauria prioritizes building a strong relationship with his patients, encouraging open and honest communication about their treatment options and involving them in the decision-making process. He is well-versed in managing a variety of conditions, including rheumatoid arthritis, osteoarthritis, osteoporosis, and gout.
In addition to his clinical work, Dr. Bhadauria is an active researcher and is the lead for his department's research and the principal investigator for several clinical trials. He stays up-to-date with the latest developments in the field by attending conferences and reading relevant journals, ensuring that he provides the highest standard of care to his patients.
Languages spoken:
Hindi, English
NHS Base:
North Middlesex University Hospital NHS Trust.
AREAS OF EXPERTISE
Tennis elbow
Vasculitis
Soft tissue rheumatism
Dr Bhadauria welcomes privately insured patients to his Fortius Clinic London practice or those wishing to self-fund treatment. Book an appointment today by calling 0204 571 7436.